The Great Australian Weights Company is a specialist manufacturer of flexible weights.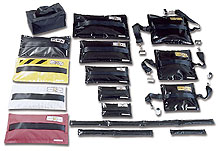 The core product range of weights comes in six standard sizes from 1kg through to 20kg. The weights are filled with small pieces of metal which creates their flexible properties.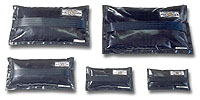 Standard weights are constructed from a tough, fire retardant PVC fabric. Flexible weights are stocked in black, but can be manufactured in many different colour combinations.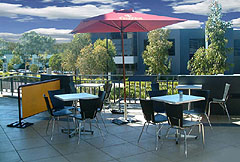 Our products are ideal for weighting or stabilising objects that are wind-affected or inherently unstable — A–frames and other signs, café barriers, lighting and sound equipment, banner stands, umbrellas, tents/marquees, roadwork signage and a million other jobs.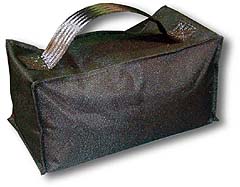 'The Brick', our 10kg sandbag with carry handle
Product feature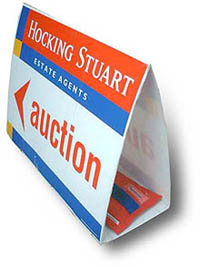 Branded flexible weights are ideal for stabilising triangular corflute signs — and enhance your corporate image.